Auto Loan Refinance
Refinancing with Great Lakes Credit Union Brings Great Benefits

Low loan rates
Members have access to competitive interest rates

APR discounts
Qualified borrowers are eligible for rate discounts up to 0.50% APR*

Skip-A-Payment
Save cash when you need it

24/7 Access
Stay up-to-date with your loan through online and mobile banking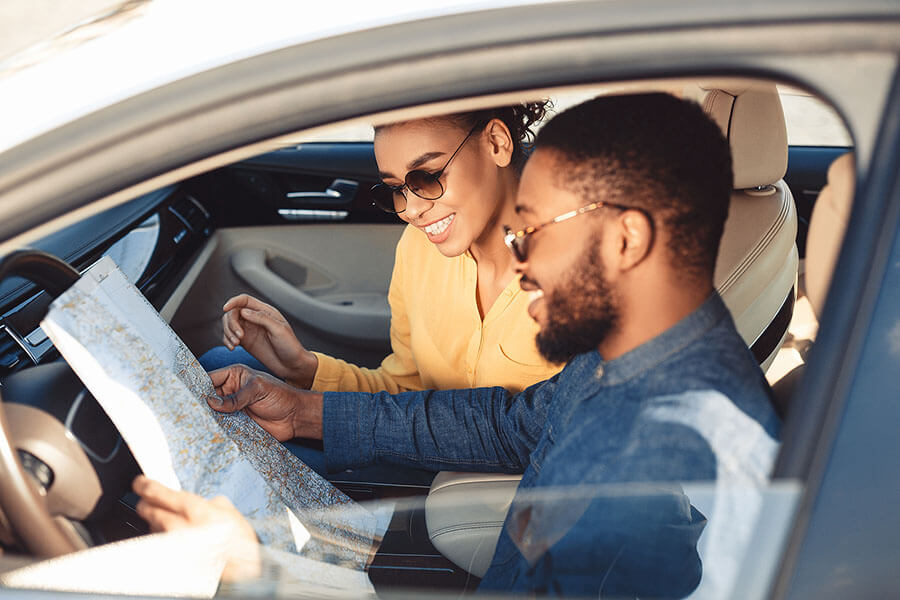 Why Refinance Your Auto Loan with Great Lakes Credit Union?
If you're looking for a more affordable loan payment, more favorable loan terms, or simply want to qualify for a better rate based on creditworthiness, consider refinancing with us.
With our competitive auto loan rates, as well as available discounts ranging from setting up automatic loan payments to opening a free checking account with us, you could transform your car loan.
Our Streamlined Application Process
Don't put off refinancing because you're worried about getting stuck in a long, complicated process. We've made applying smooth and simple so you can start enjoying your savings as soon as possible.
STEP

1

Apply OnlineFill out our quick and easy online application.
STEP

2

Set Up PaymentsOnce approved, agree to the loan amount, rates, and terms to begin making payments.
STEP

3

Take ChargeCheck your loan payoff amount whenever and wherever you want via online banking.
Testimonials
"22 years of great experience of friendly, helpful, resourceful service. Thank you!"Rita M.
"Excellent customer service! It's always a great experience when I go to my local Great Lakes Credit Union."Bert V.
"Very friendly, comfortable feeling here! The staff is always helpful, never in a hurry. I use both the lobby and drive up both great!"Ruth W.
Auto Loan Refinance FAQ
What goes into refinancing an auto loan?
How can I transfer my loan balance from my existing auto loan?
How do I check my loan payoff amount with online banking?
Can non-members apply for auto loan refinancing?
How do I become a member?
Does GLCU offer any debt protection products?
I'm interested in refinancing, but I'm not sure if it's right for me right now. Can I talk to someone to get some advice?
Ways to Manage Your Loan with GLCU
We recognize that our members are individuals. That's why we offer a range of ways for you to do balance inquiries, make a payment, and more!
Other Loans
Not looking to refinance right now? We've got lots of other loan products to help you reach your goals.
*APR= Annual Percentage Rate. Actual rate based on credit history, income, vehicle model year, mileage, and other factors. Rates listed here include 0.25% discount for auto pay and 0.25% discount for a Free Checking Account (link) with direct deposit for the last three months.